Shorestation Boat Lift Canopy Cover For By Shoretex Fabrics (Hydrofend Fabric) 20 Sizes To Choose From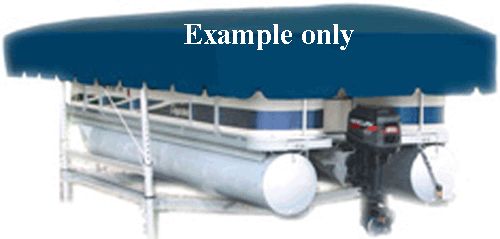 Shorestation Boat Lift Canopy Cover For By Shoretex Fabrics (Hydrofend Fabric) 20 Sizes To Choose From

Hydrofend™ Coated fabric is made in U.S.A and combines strength, beauty, and water repellency in this lightweight and durable construction. Hydrofend outperforms uncoated fabrics with up to six times greater water resistance.  Forged from a durable polyester monofilament yarn with great tear and tensile strength it is well suited for marine applications.  With a proprietary solvent coating that creates an armor to fend off surface abrasion and to prevent fraying for the tough textile while providing defense against moisture.  It offers a very lightweight construction that is both abrasion resistant and breathable.  The lightweight, yet durable and long lasting 8oz per yard material makes Hydrofend easy to install and remove at a mere 1/3 to 1/2 of the weight of most common vinyl materials. The attractive matte, woven appearance Hydrofend canopies are offered in 10 color options engineered to maintain their vibrancy season after season due to the solution-dyed fiber construction.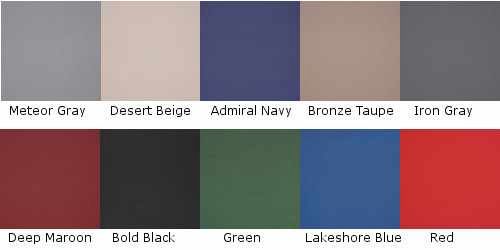 ShoreStation® Characteristics                              

• 20" Valance 
• Round frame rails
• Curved round bows
• Curved round front
• Bungie Loops and or bungie loops w/clips hooks. Designed for old style and new style frames 
• Measuring: Total Length of 4" side tube and Add 24", Width is inside width between boatlift uprights.


QUICKLASH CANOPY ATTACHMENT SYSTEM
When you order a new replacement canopy cover, we include Bungee Attaching Hardware so that you can secure the cover to your canopy frame.  Below is an overview of the attachment system present with cover options as described above.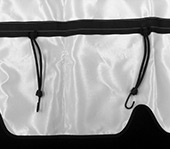 The Quicklash canopy attachment system provides a user-friendly and easy to install design with increased strength and durability over traditional attachment systems.  Sewn into the interior of the cover, Quicklash is a fabric strip with reinforced lacing holes to eliminate the need of grommets to secure the canopy.  The Quicklash webbing is reinforced with Armor Bar, a high-tenacity polyester yarn which provides increased tear resistance and strength.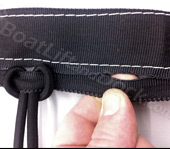 The 2-1/8" wide Quicklash webbing allows for quick and customizable installation with 1" lacing holes spaced every 3".  The canopy cover is secured utilizing the Quicklash webbing and supplied bungees.  The 1/4" stretchable, nylon covered, rubber bungees connect to any of the 1" lacing holes and then are secured to each specified attachment point on the existing canopy frame.  Once all bungees have been installed even tension is created around the perimeter of the canopy frame keeping the cover secure and in place on the frame.