ShoreMaster Boat Lift Rear Side Stainless Cable (3050-019) Replaces S140168CG / S140168CC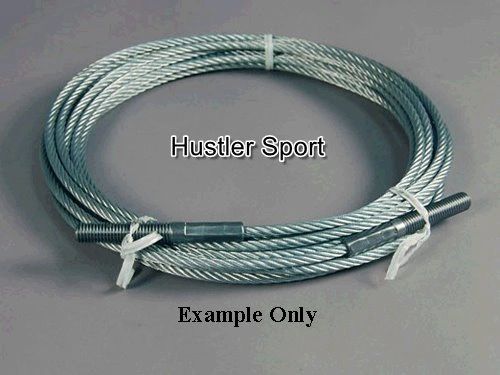 ShoreMaster Boat Lift Rear Side Stainless Cable (3050-019) Replaces S140168CG / S140168CC
Replace Your OEM Lift Cable With A SVI Lift Cable
We have the dependable, affordable lift cables that you require
SVI has American-Made marine lift cables for all needs and requirements

You can rely on the quality of each and every one of our lift cable parts

Cables made by SVI are tested to meet rigid cable industry standards and specifications. Our high rate of productivity –thanks to our use of contemporary proprietary equipment and coupled with carefully coordinated production runs – helps keep costs down. This is why SVI customers enjoy the lowest priced, highest quality cable assemblies available today.