Pier Pleasure Boat Lift Accessory Post Centering Guides (1 Pair) (Choose Option For Correct Lift Size)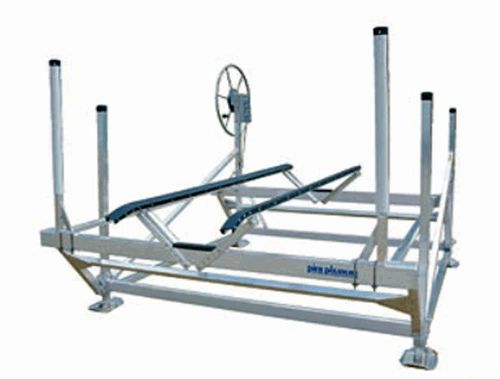 Pier Pleasure Boat Lift Accessory Post Centering Guides (1 Pair) (Choose Option For Correct Lift Size)
In Store Pick Up Only This Item Does Not Ship
Choose in store pick up for the shipping option during checkout.
All of our accessories are designed to provide long service, ease of installation, and to customize your dock or lift to fit your needs.
Centering Guides provide a simple way of positioning your boat and prevent damage to the boat's exterior. The centering guides are constructed with vinyl tubing that rotates on an aluminum post.
Easy installation and adjustments make these guides a good choice to protect your investment.

(WILL NOT) FIT THE FOLLOWING MODELS
AL1058
AL1084
AL20114
All Pontoon Lifts

ORDERING INSTRUCTIONS
1. Choose Your lift model that applies to the item you are purchasing from option tab and add to cart.
2. Continue shopping until you complete your purchase and check out, after we receive your order, we will call to arrainge a pick up time for your order.
3. THIS ITEM IS FOR PICK UP ONLY (CAN NOT SHIP THIS ITEM)