Pier Pleasure Boat Lift Manual PWC & Paddle Boat and Small Boat Lift Model AL1284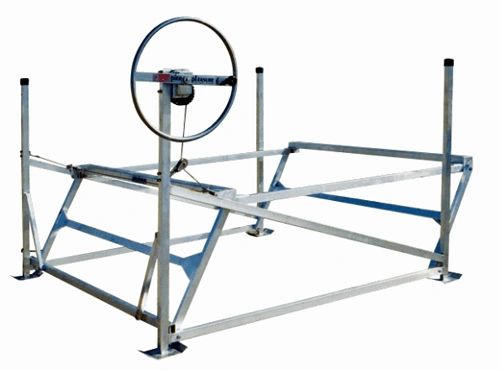 Pier Pleasure Boat Lift Manual PWC & Paddle Boat and Small Boat Lift Model AL1284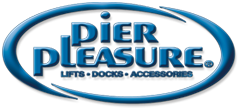 Personal WaterCraft Lifts
Protect Your Investment
Pier Pleasure's personal watercraft (PWC) lift models are built with the same quality components as our larger lifts. Pier Pleasure use stainless bolts, cables and pins. There is no wood or carpet to deteriorate. Pier Pleasure's full-length vinyl bunk is standard with aluminum channel and extruded vinyl making these lifts high quality and low-maintenance.
Standard on Pier Pleasure PWC Lifts
20 Year Structural Warranty
Aluminum Construction
Proven Design
Brass Nuts
Stainless Steel Cables
Stainless Steel Bolts and Fasteners
Aluminum Pulleys with Aluminum or
Brass Sheaves
Quick Pin Drop Legs at all four corners
Full-Length Vinyl V-Bunk with C-Channel
24" Winch Wheel with Spinner Knob
SATISFACTION GUARANTEED
 
PWC Lift Specifications
Model
Lift Capacity
Beam Width
Lift Length
Lift Weight
AL1258
1200 lbs.
58 inches
64 inches
112 lbs.
AL1284
1,200 lbs.
84 inches
84 inches
138 lbs.
AL1264V-HL
1,200 lbs.
64 inches
84 inches
149 lbs.
PWC Lift Models
Click on the images below to see a larger picture.
Model: AL1284 Watercraft Lift

Model AL1284 is standard without any V-Bunk. Full-Length V-Bunk is available.

Model: AL1264V-HL Vertical Watercraft Lift

Lift shown with standard Full-Length V-Bunk. 

72" of Vertical Lifting Height