Feighner Boat Lift Canopy Cover By Shoretex Fabric (Shelter-Rite SR18 Fabric)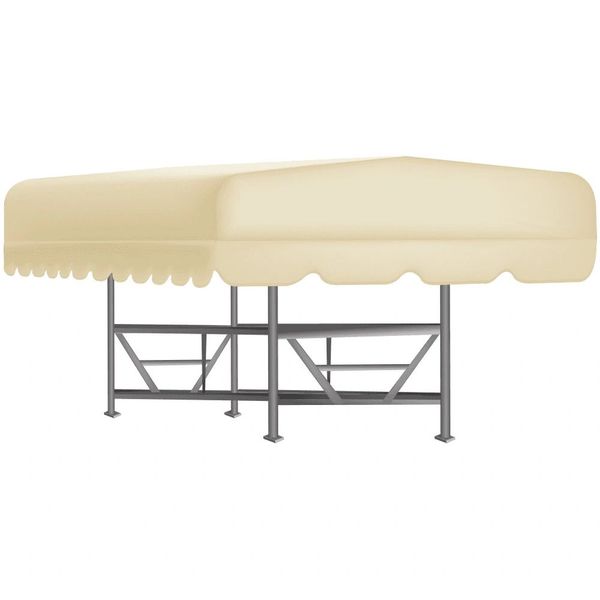 Feighner Boat Lift Canopy Cover By Shoretex Fabric (Shelter-Rite SR18 Fabric)
Shelter-Rite® SR18 by Seaman Corporation
This "Made in America Premium Fabric" is engineered to meet and exceed Rush-Co's extensive performance criteria. Shelter-Rite® is an 18-oz PVC-coated high-tenacity polyester material that will not rot, shrink or stretch and offers unparalleled adhesion (to reduce wind whip), color match and colorfastness. This is the best PVC-coated fabric we have ever worked with from anywhere in the world. We have used tens of millions of yards in far more severe applications than marine, and it out-performs all others. These covers are also constructed by using heat-welded seams in the main body of the cover to create a waterproof environment for your boat.
Note: Shelter-Rite® fabric is the most consistent in color year to year, roll to roll and cover
to cover. Seaman Corporation uses computerized pigment formulation equipment that
all but eliminates this issue. (Occasional sheen variation can create the appearance that
colors vary ever so slightly.) Covers made of Shelter-Rite® are covered under the Rush-Co. 7-year limited warranty.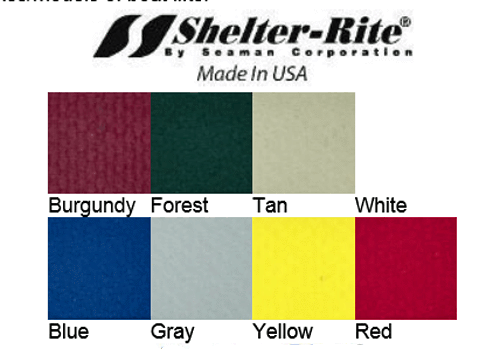 Shelter-Rite colors show: Burgundy, Forest, Blue, Gray, Tan, White, Yellow, Red